Posts for: February, 2015
By Silvestri & Deniger Dentistry
February 17, 2015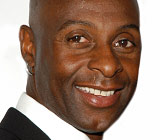 Athletic activity can boost your health, but many sports also carry some risk — especially to the teeth. This is something NFL wide receiver Jerry Rice well knows.
"Football can be brutal — injuries, including those to the face and mouth, are a common risk for any player," Rice noted in an interview with Dear Doctor magazine. In fact, Rice himself chipped a couple of teeth, which were repaired with crowns. "There wasn't a lot of focus on protecting your teeth in high school," Rice recalled.
You don't have to be a legend of the NFL to benefit from the type of high-quality mouthguard a dentist can make for you or your child. Consider that:
An athlete is 60 times more likely to suffer harm to the teeth when not wearing a mouthguard.
Mouthguards prevent an estimated 200,000 or more injuries each year.
Sports-related dental injuries account for more than 600,000 emergency room visits annually.
Each knocked-out tooth that is not properly preserved or replanted can cause lifetime dental costs of $10,000 to $20,000.
You and/or your child should wear a mouthguard if you participate in sports involving a ball, stick, puck, or physical contact with another player. Mouthguards should be used for practice as well as actual games.
It's also important to be aware that all mouthguards are not created equal. To get the highest level of protection and comfort, you'll want to have one custom-fitted and professionally made. This will involve a visit to our office so that we can make a precise model of your teeth that is used to create a custom guard. A properly fitted mouthguard is protective, comfortable, resilient, tear-resistant, odorless, tasteless and not bulky. It has excellent retention, fit, and sufficient thickness in critical areas.
If you are concerned about dental injuries or interested in learning more about mouthguards, please contact us today to schedule an appointment for a consultation. If you would like to read Dear Doctor's entire interview with Jerry Rice, please see "Jerry Rice." Dear Doctor also has more on "Athletic Mouthguards." and "An Introduction to Sports Injuries & Dentistry."
By Silvestri & Deniger Dentistry
February 02, 2015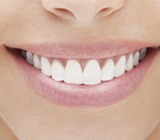 Some dental procedures that can beautify a smile — orthodontics or implants, for example — take months. Others take only minutes! Tooth contouring and reshaping is one of them. So just what is this remedy, and why would you need it?
Tooth contouring involves removing a tiny amount of enamel (the tooth's outer covering) with a dental drill to sculpt a more pleasing shape and make the tooth fit in better with its neighbors. It is most often used on highly visible teeth that have minor yet noticeable cosmetic flaws.
For example, you may have a tiny chip in a front tooth, a slight size discrepancy among adjacent teeth, or extra-pointy canines. None of these issues are as serious as, say, a misaligned bite or a tooth that's missing altogether — but they can be annoying nonetheless. If you find yourself staring in the mirror at any of these subtle yet distracting imperfections in your own smile, you may want to consider having us reshape a specific tooth or teeth.
Contouring can correct small chips, uneven tooth length, slight overlaps, and tooth edges that are too flat or pointy. We can also give teeth a more "feminine" or "masculine" appearance, simply by rounding or squaring the edges. Contouring also has a non-cosmetic use: It can be employed to adjust the bite so that the teeth come together more evenly. For example, if one tooth is just a little higher than the others, it might be subjected to more than its share of stress during chewing. This brings up another important point: We would not recommend tooth contouring if any bite imbalances could result from the procedure. And if we do determine that tooth contouring would not be the best way to go in your particular case, don't worry — we can come up with a solution for any cosmetic issues that are of concern to you.
If you have any questions about tooth contouring and reshaping — or any other cosmetic dentistry procedures — please contact us or schedule an appointment for a consultation. You can learn more by reading the Dear Doctor magazine article "How and Why Teeth Wear."